This adventurous Maui elopement involved quite the road trip + so much fun! We spent the day touring around the middle and northern coast of Maui exploring lush green valleys, jungle rivers, tidepools, and seaside cliffs. From rain to shine, Shaz + Matt made the most of this day together and the result was strikingly beautiful. You can really tell these two share such an amazing connection.
When Shaz first reached out to me, she told me that she and Matt were both very non-traditional! "A wedding isn't something either of us want. We both want some thing incredibly small and intimate, just the 2 of us! (Plus photographer). Really, we want to have a photographer capture some amazing moments of us exchanging our vows and hanging out in nature." It's so awesome how this awakening is happening among so many couples where they are realizing that these big weddings that seem to be more about table linens and seating charts than about love just aren't for them. More and more, couples are beginning to look for something deeper. They want their vows to be between the the two of them, maybe a few others. They want to say those vows someplace epic + beautiful. They're creating days that are uniquely them.
Shaz + Matt got engaged in Yosemite since their first trip together was to hike Half Dome. Right away, I knew we connected on some level because of our shared love for the magic that is Yosemite National Park. The two of them also really love to travel, so we had even more to chat about when I learned they'd recently visited Portugal (one of my other favorite spots). With adventurous souls like theirs, it was easy to see why an elopement made the most sense for them.
We started planning for their elopement initially to be in Kauai or on the Big Island, but soon realized that Maui actually had the most to offer in terms of what they wanted to do. With a lot of narrowing down, we decided on a first look at Iao Valley and from there we planned to just drive north to see what we found. It was by far one of the funnest adventures I've had as we rambled around finding different spots to explore. We even got a bit jammed up on the old one lane roads and had to do some fancy driving to make things work, but it made for some serious laughter.

We found areas that honestly looked more like they were eloping in Scotland than in Hawaii, what with these beautiful rolling green hills and black cliffs. It was like experiencing the most diversity that Hawaii has to offer all in one day.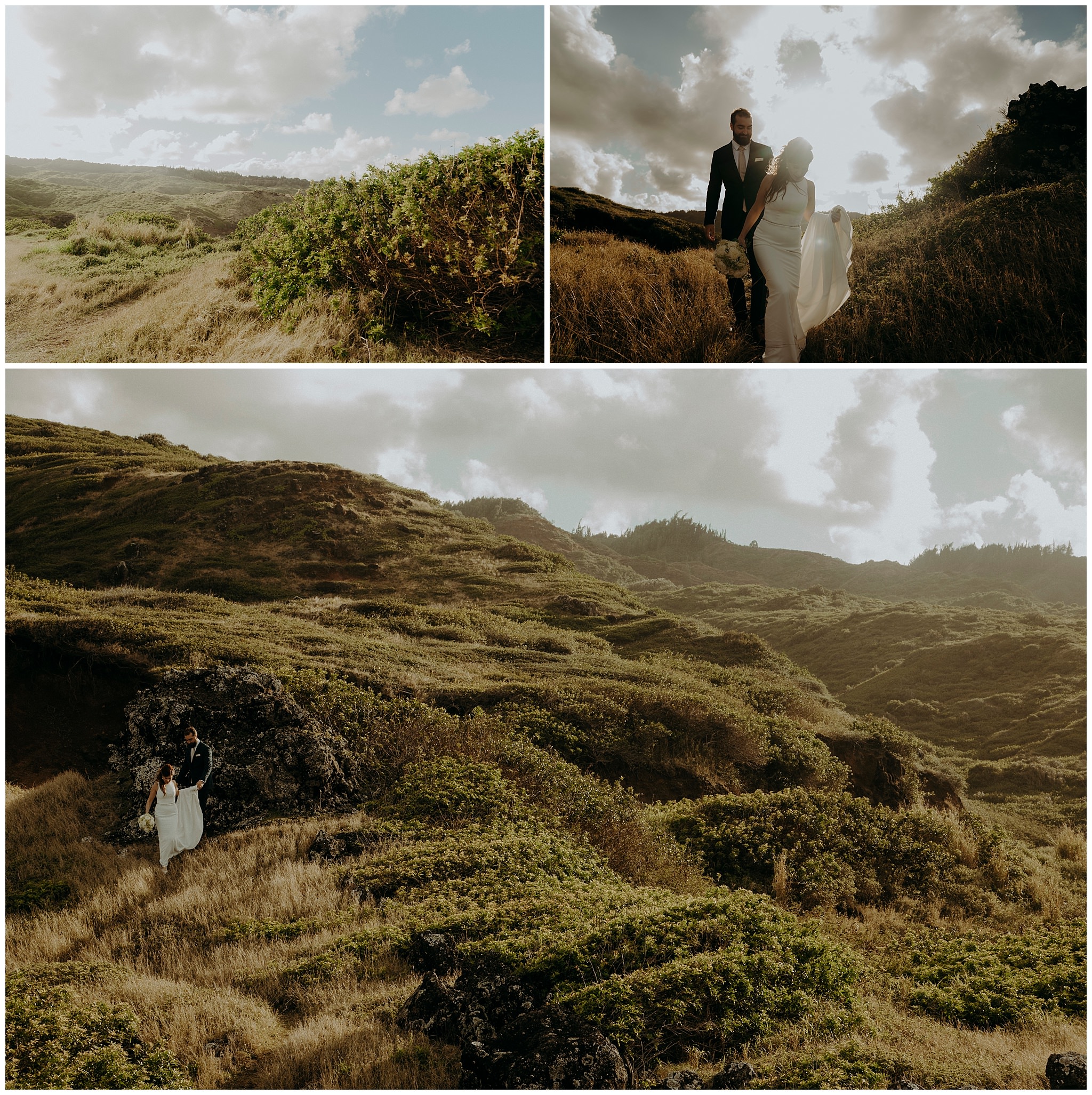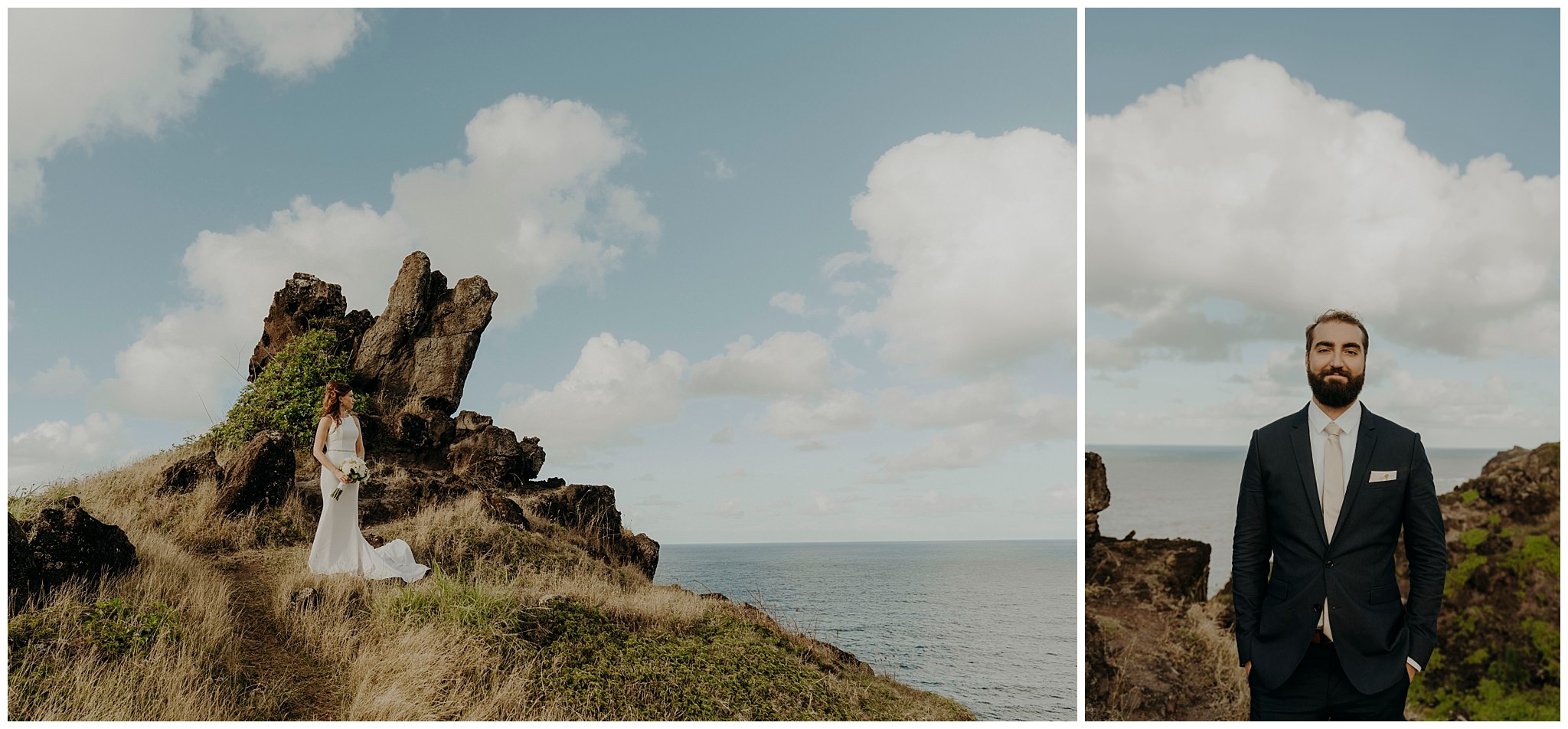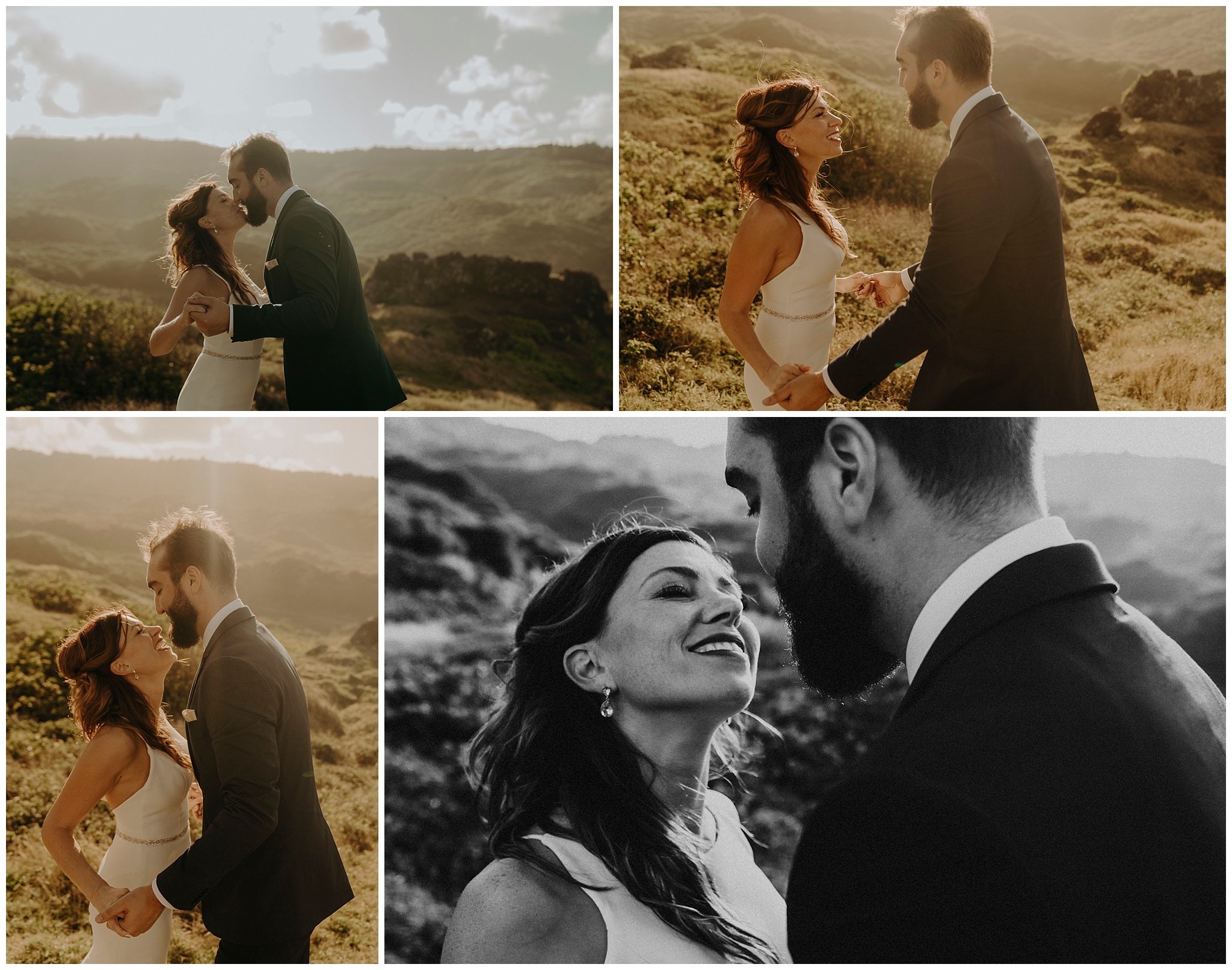 Once we got to the Kapalua area, we knew we'd found the perfect spot for vows. We had timed things so that the most important part of the day would happen around sunset. Maui gave us this crazy gorgeous sight to behold while Shaz + Matt promised forever to one another. Even Moloka'i peeked out from the horizon to celebrate with us. It was perfection.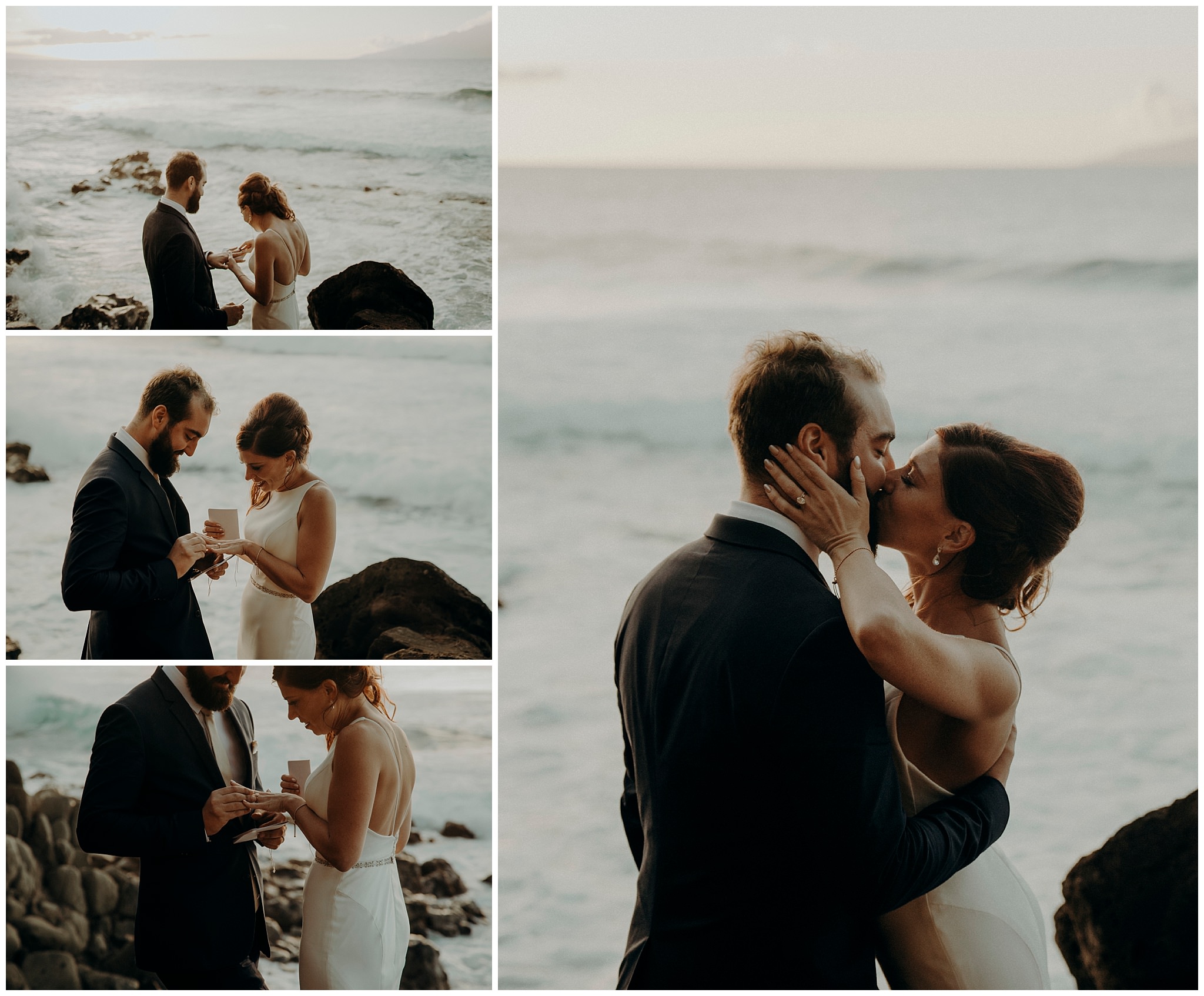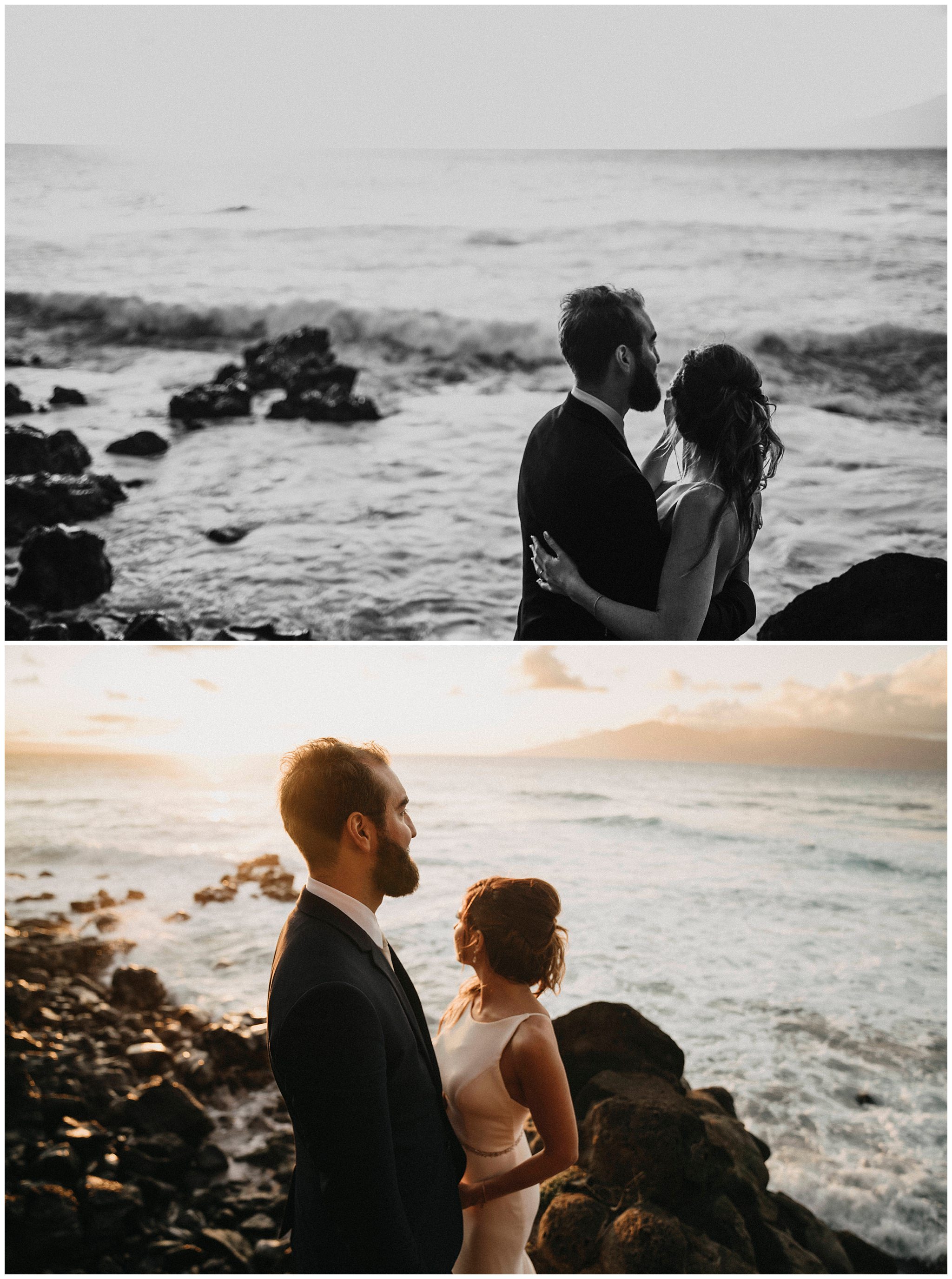 After they popped a little champagne to celebrate, we wandered down to the beach for a little blue hour love to say goodnight to the sun.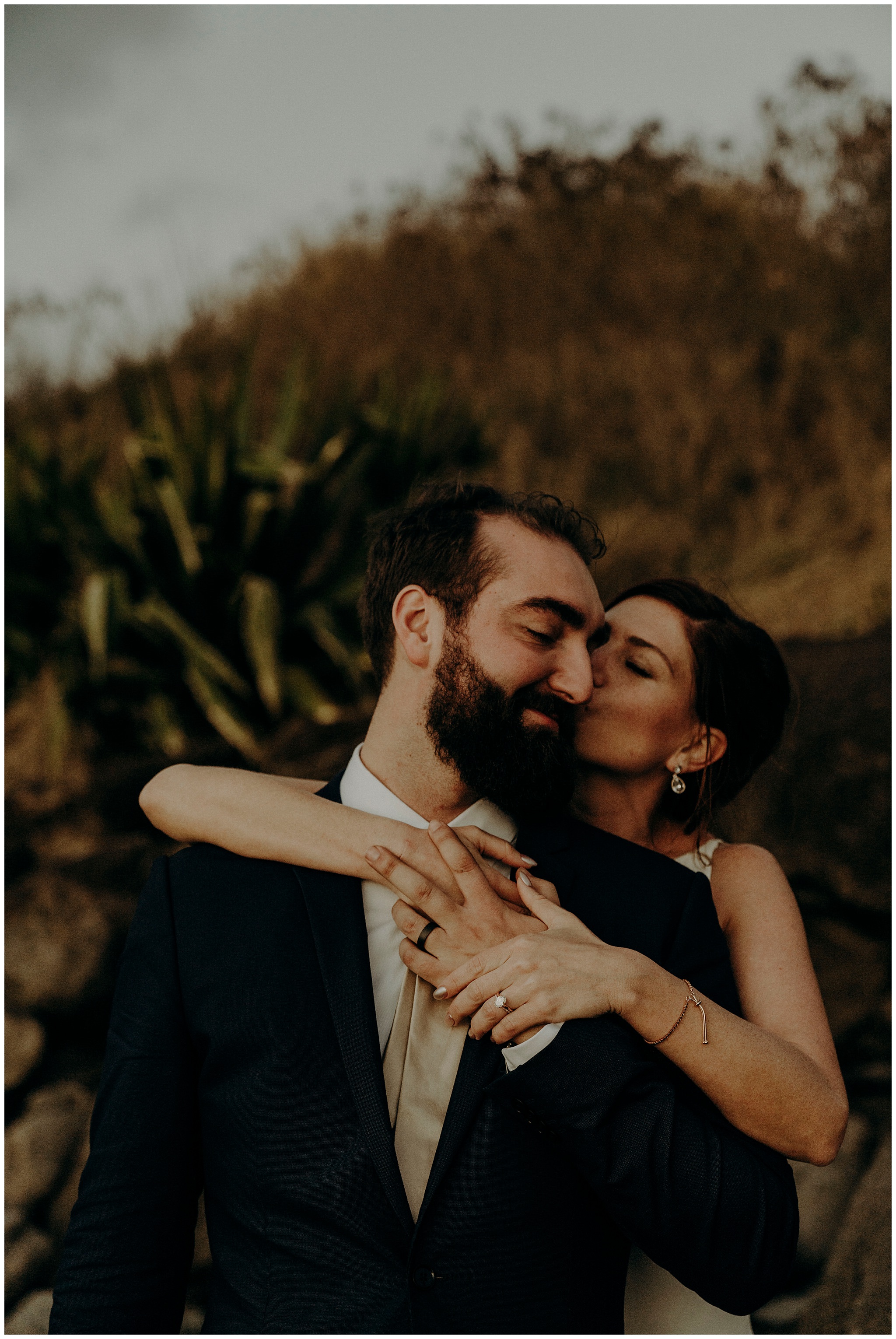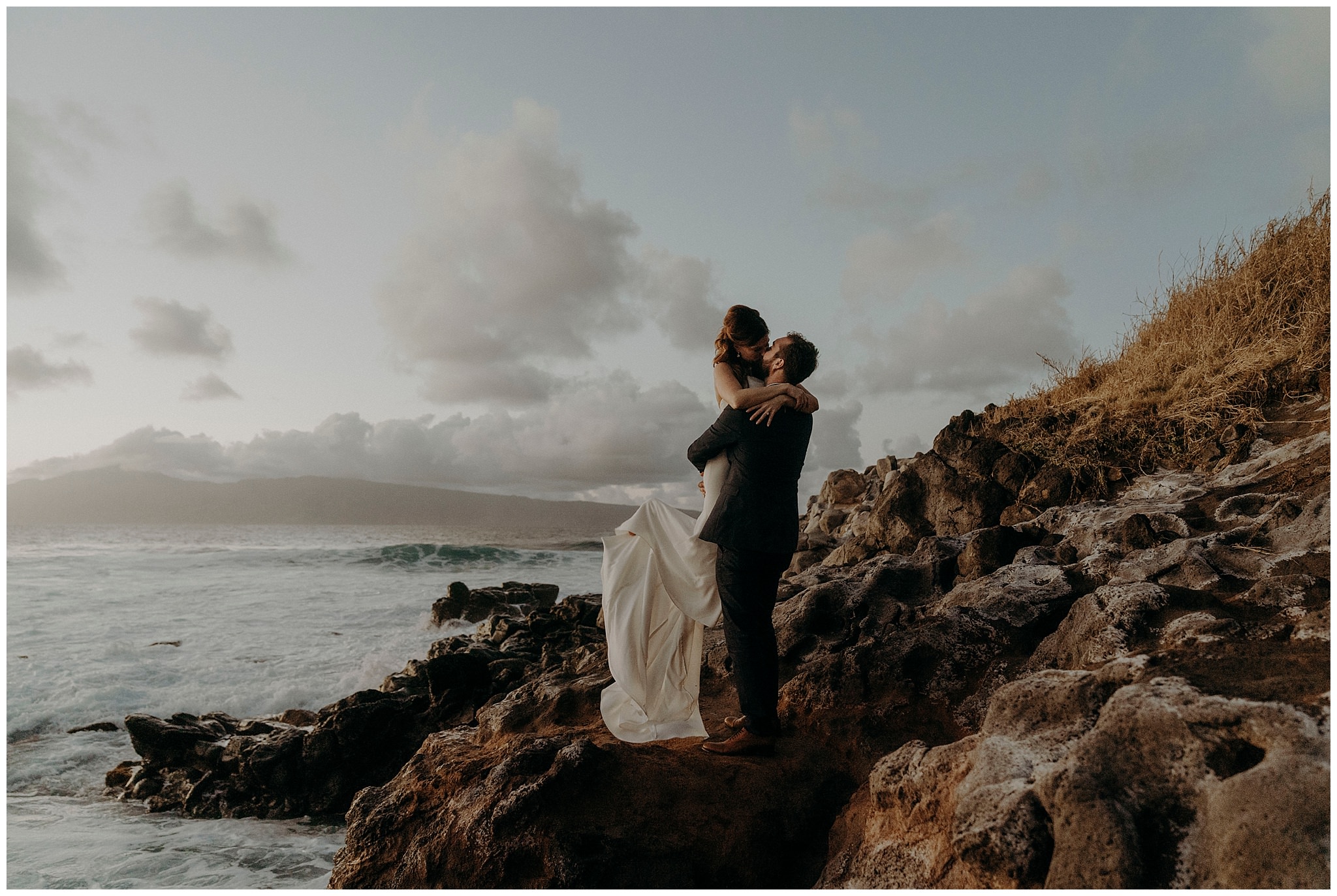 If you love road trips, this kind of elopement could be absolutely perfect for you! I am always here to guide and help plan these adventures on Maui or anywhere here in Hawaii — even the world if you have something like New Zealand in mind instead, so don't hesitate to say hey!