Casi + Kenny filled their downtown wedding day with so many personal touches. This duo loves to create and started a business on Etsy for cute wooden essential oil shelves, so it was only natural that they'd add DIY elements to their urban bohemian wedding. The epic seating chart and the beautiful ceremony arch were all creations of their own, lending their decor so much of their quirky personalities. It's hard not to swoon over the mid-century modern vibes webbed with beautiful hand-made macrame. When combined with the completely different setting incorporating office buildings and rooftops, you have a day all their own.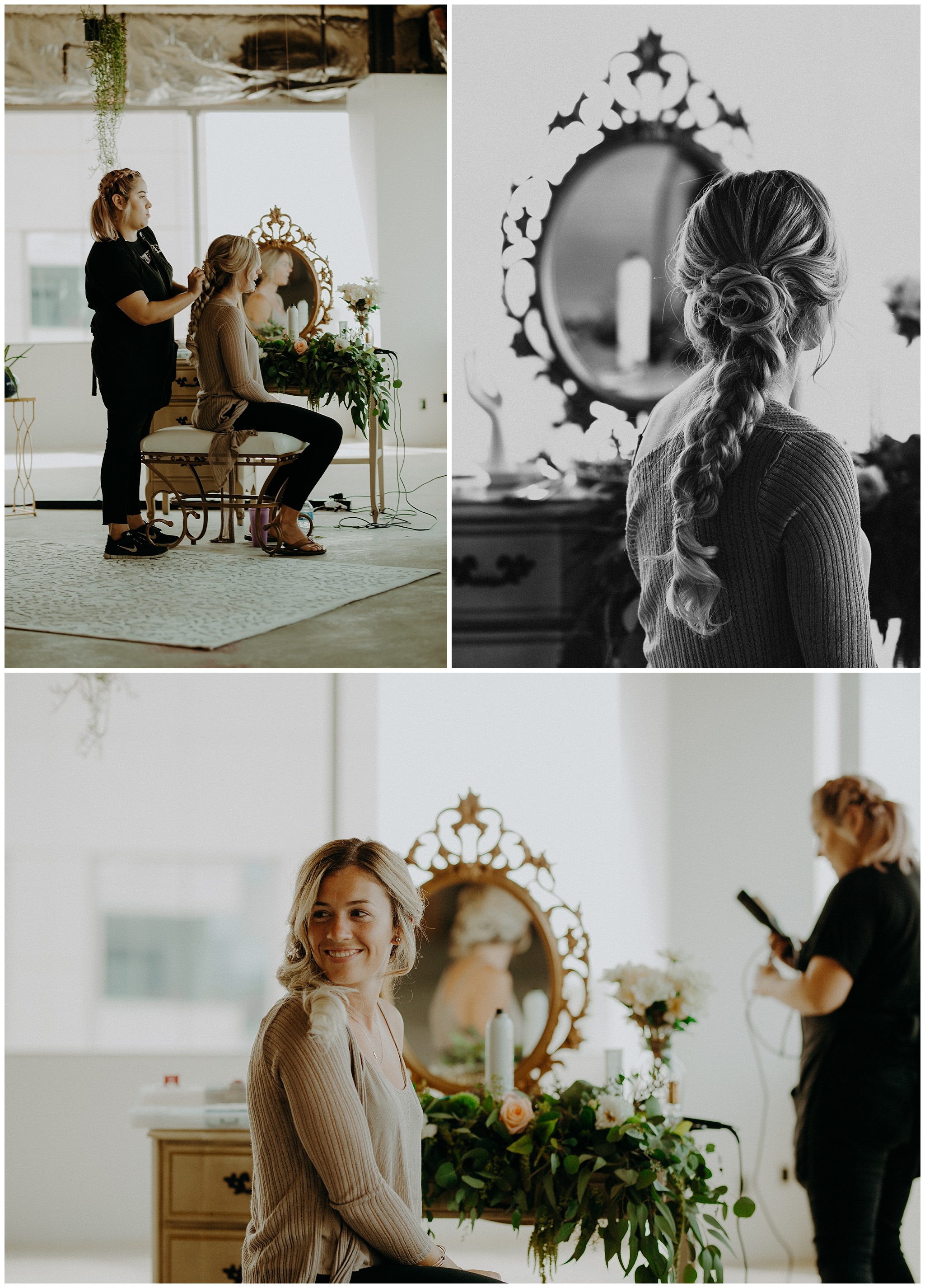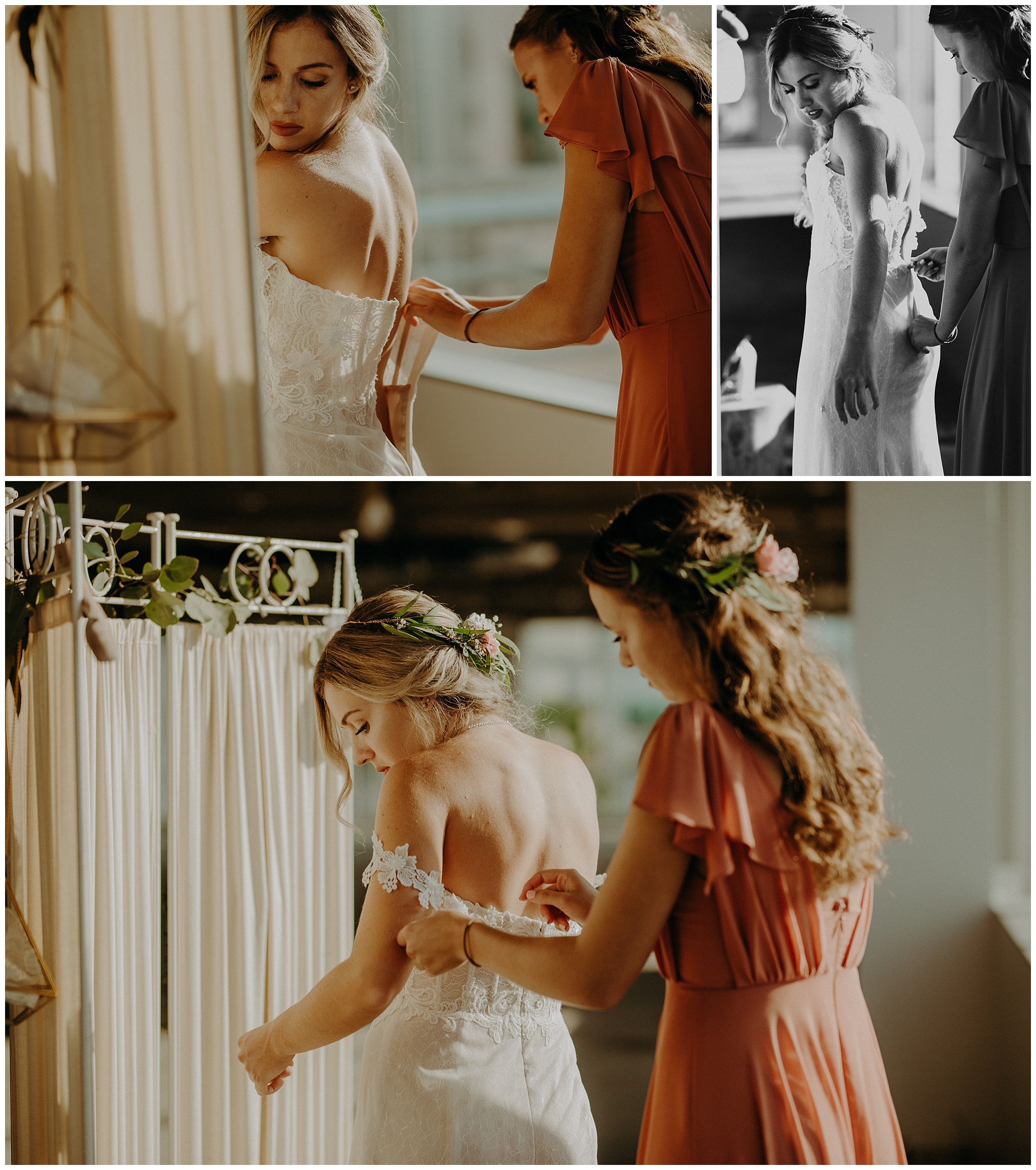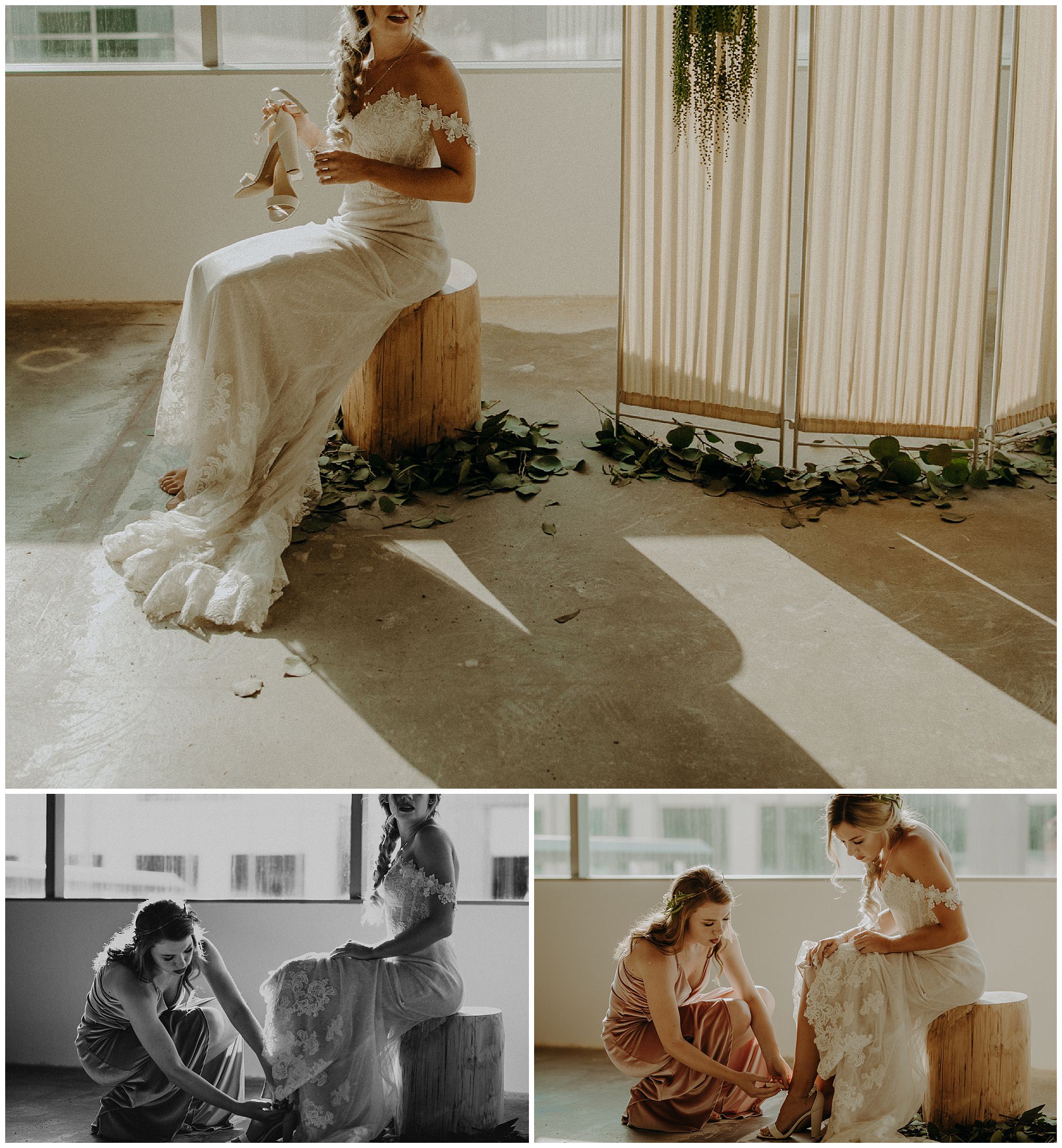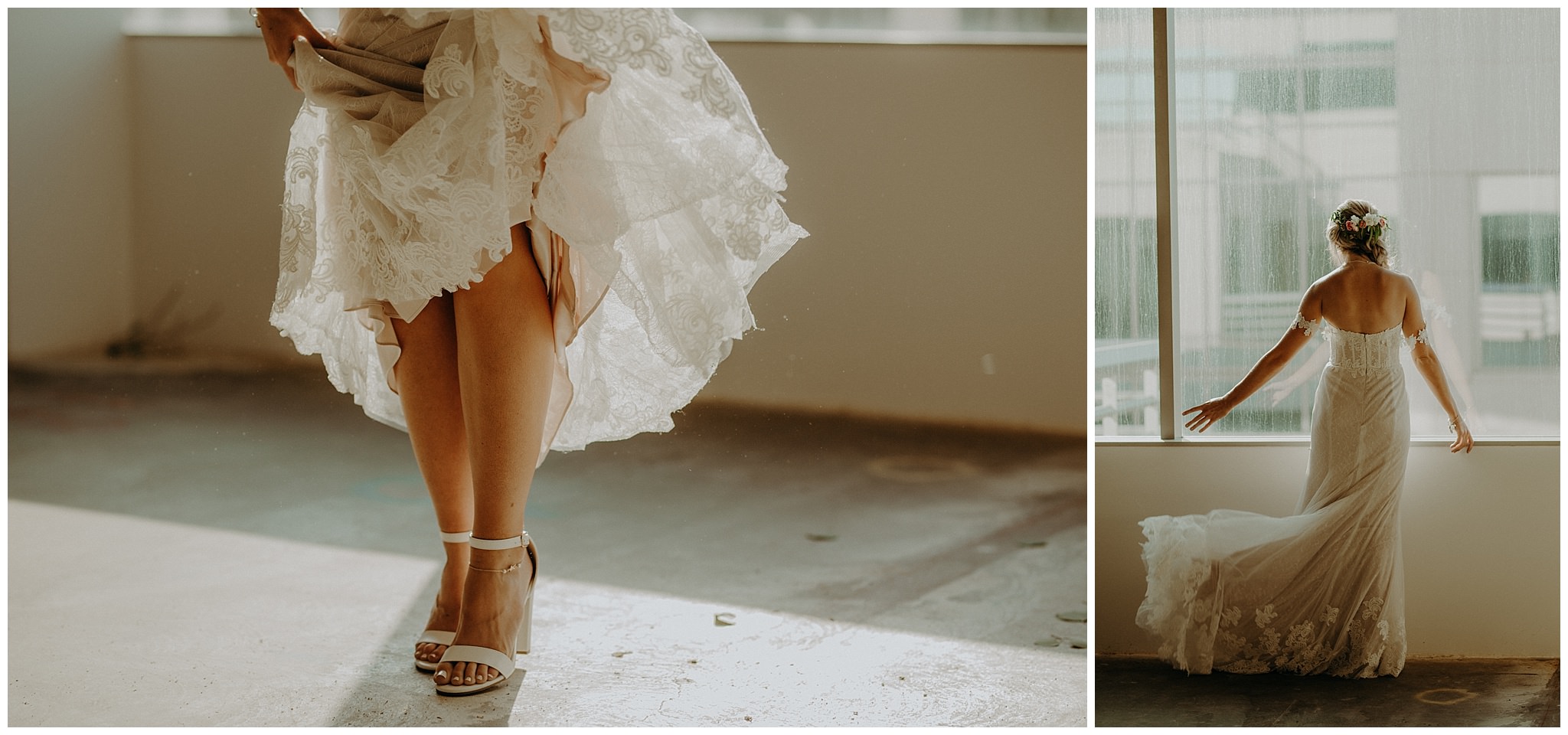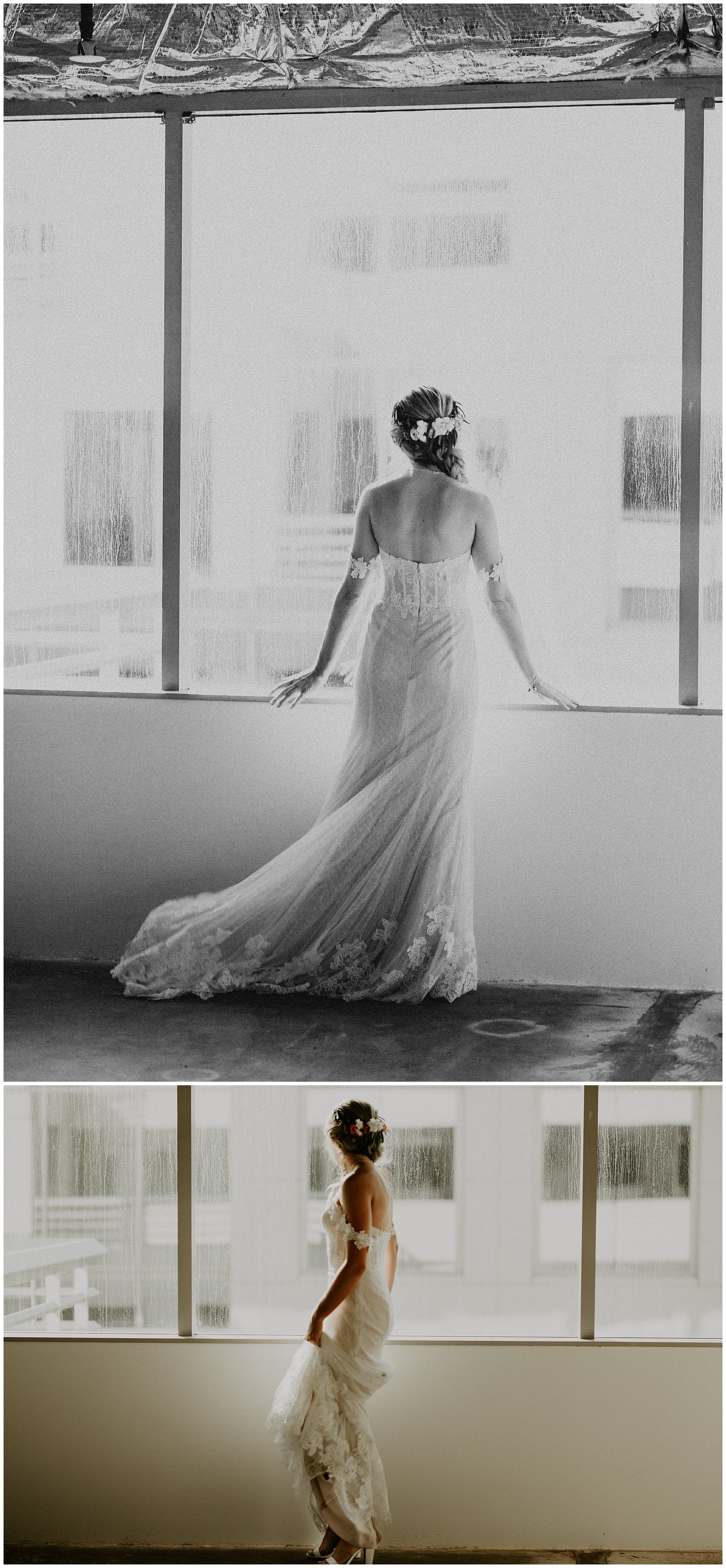 Casi had a wonderful bunch of maids on her wedding day, not to mention the peachy neutral bridesmaid dresses were incredible together in the emptiness of a newly constructed building. The girls really made some of the spaces feel like home by adding some thrifted furniture the couple would later reuse in their new home together.
After getting ready in some really unique spaces in an office building of all places, they decided to share a rooftop first look! Before we get to that, I'm including a few hilarious shots that the guys wanted to take (cycle class anyone?) as well as a few images created in the office parking garage. Talk about using some interesting spaces!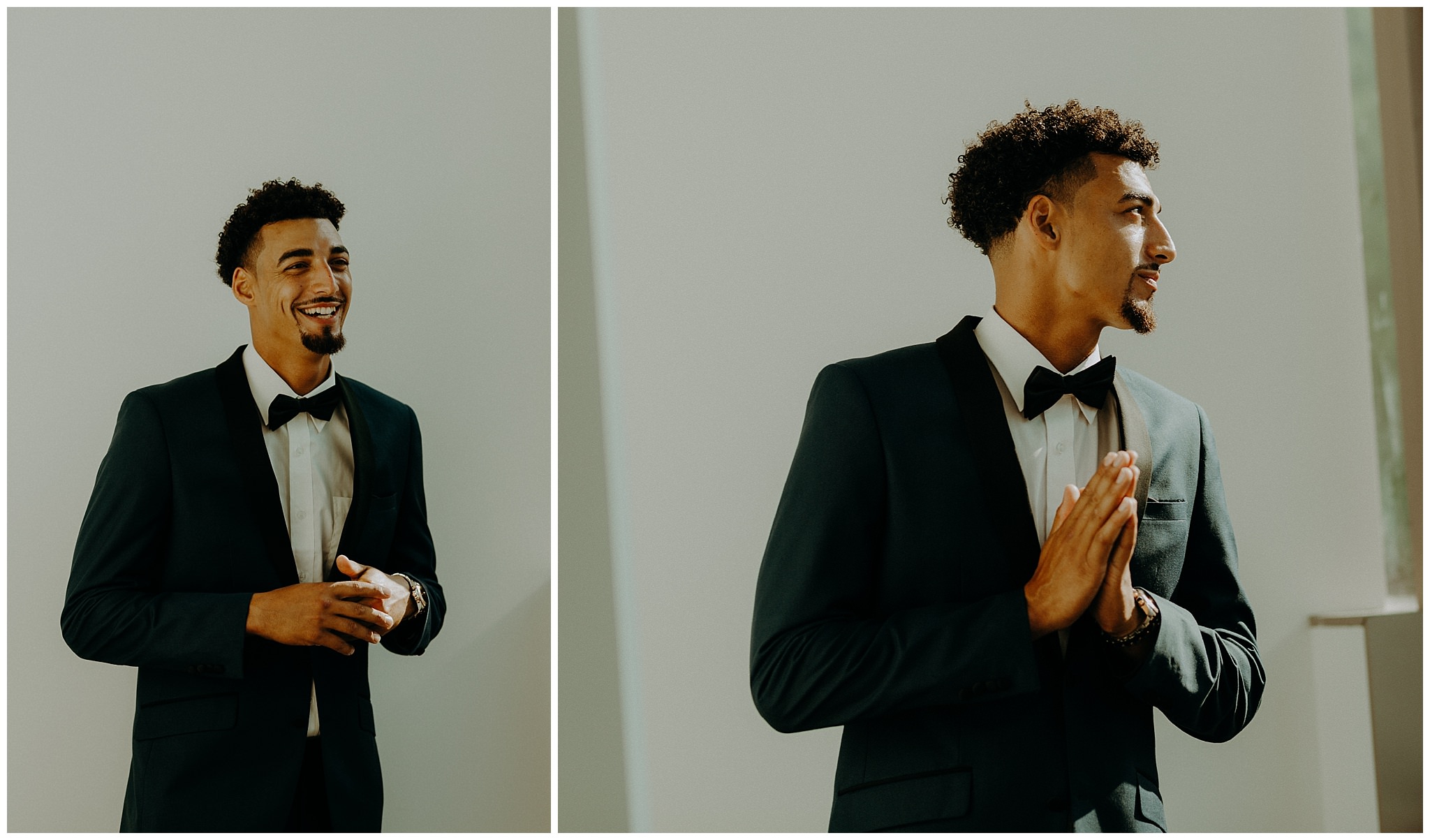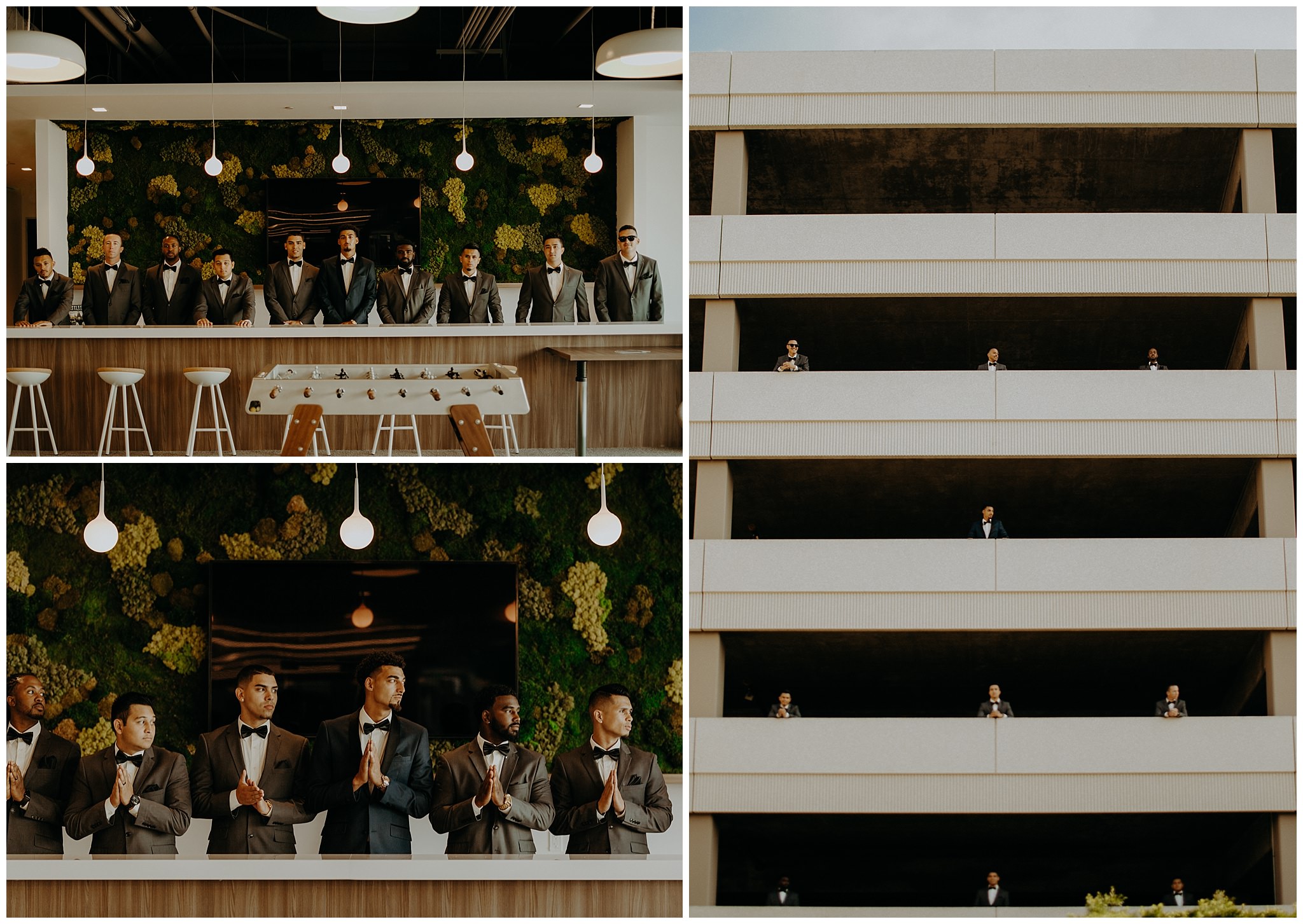 Their first look felt so intimate since they were really the only ones around as far as the eye could see. I guess that's one of the benefits of using a commercial roof, ya get the whole place to yourself! They enjoyed the moment immensely and it put them in a great headspace to head down for their ceremony.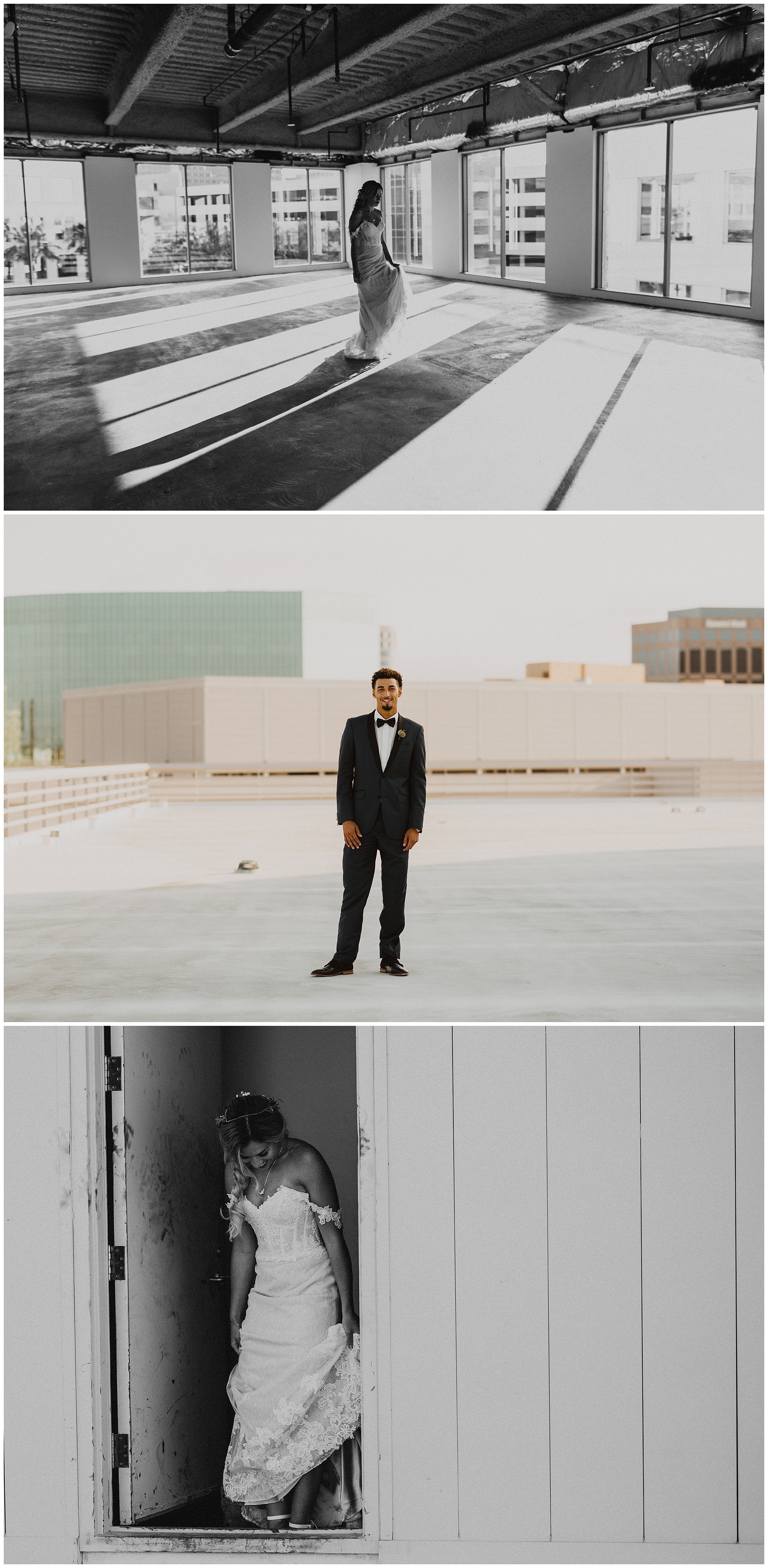 This ceremony is one that really stuck in my mind and in my heart. Just before the ring exchange, Casi + Kenny asked their families to come and pray around them. I felt my eyes well up a bit with emotion as this sweet, impactful moment took place. You could really feel the love that the couple was being surrounded with and it was downright palpable. I have chills just typing the story.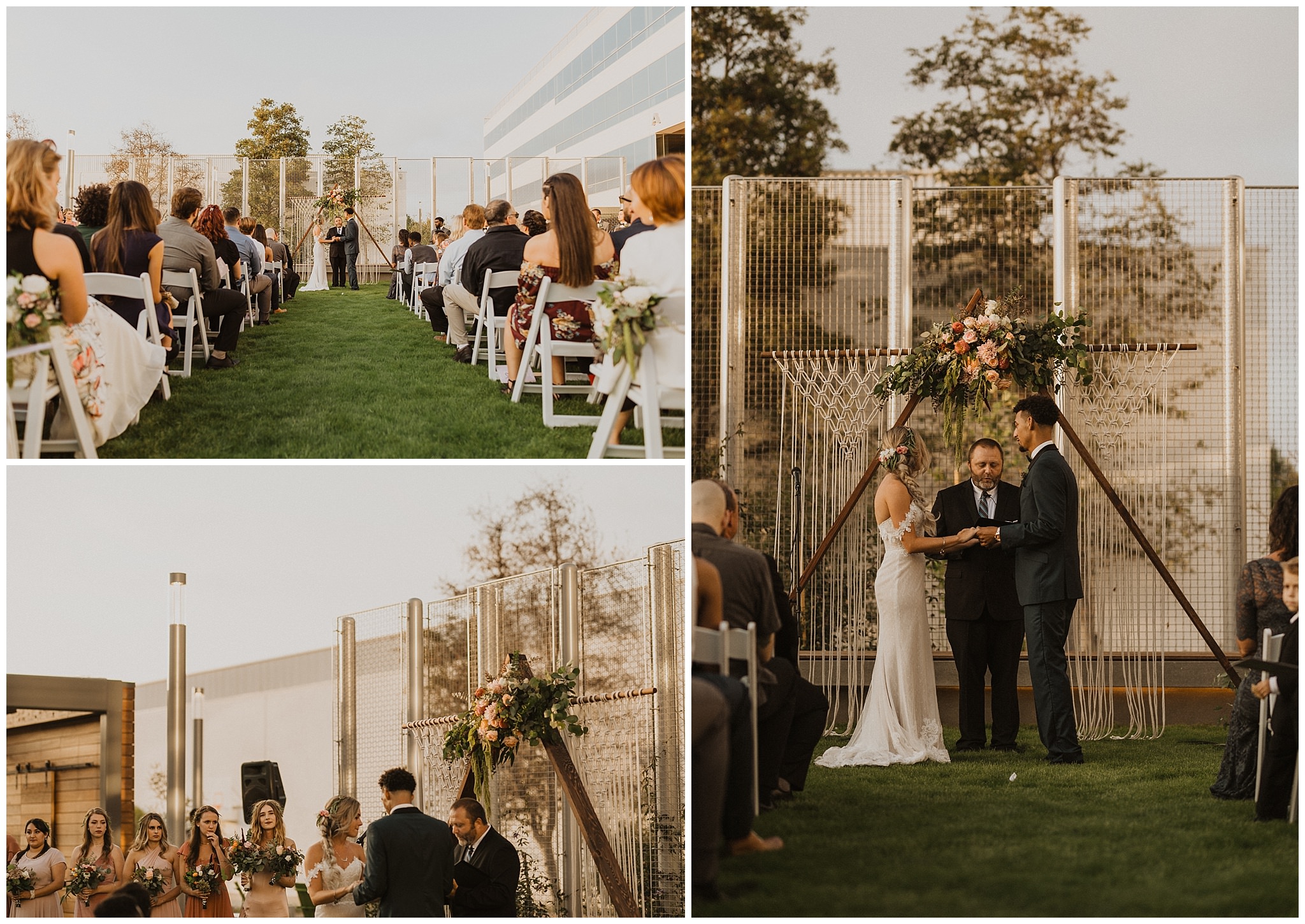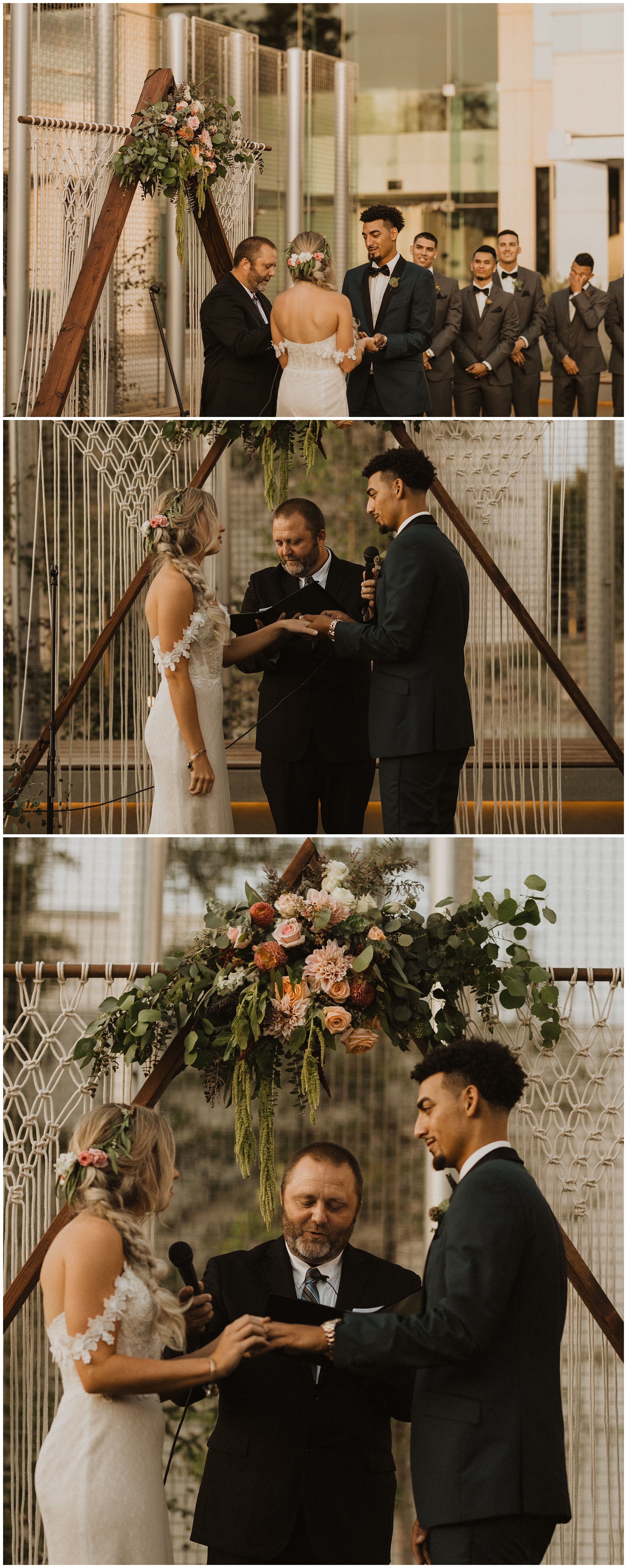 After the ceremony, we headed back up to the roof for some fun with the whole wedding party. You really couldn't ask for a better group than this! They had the best sense of humor when it came to portraits. Later on, we captured Casi + Kenny's first moments together as husband and wife. They had a killer reception to head to, so our time was short & sweet.
With details like an old desk used as a cake table and cute little cacti cupcakes, this reception was brilliant. They also had some incredible light to create a beautiful ambiance for the evening. After dinner and toasts, they danced the night away with their guests. Even grandma jumped out on the dance floor!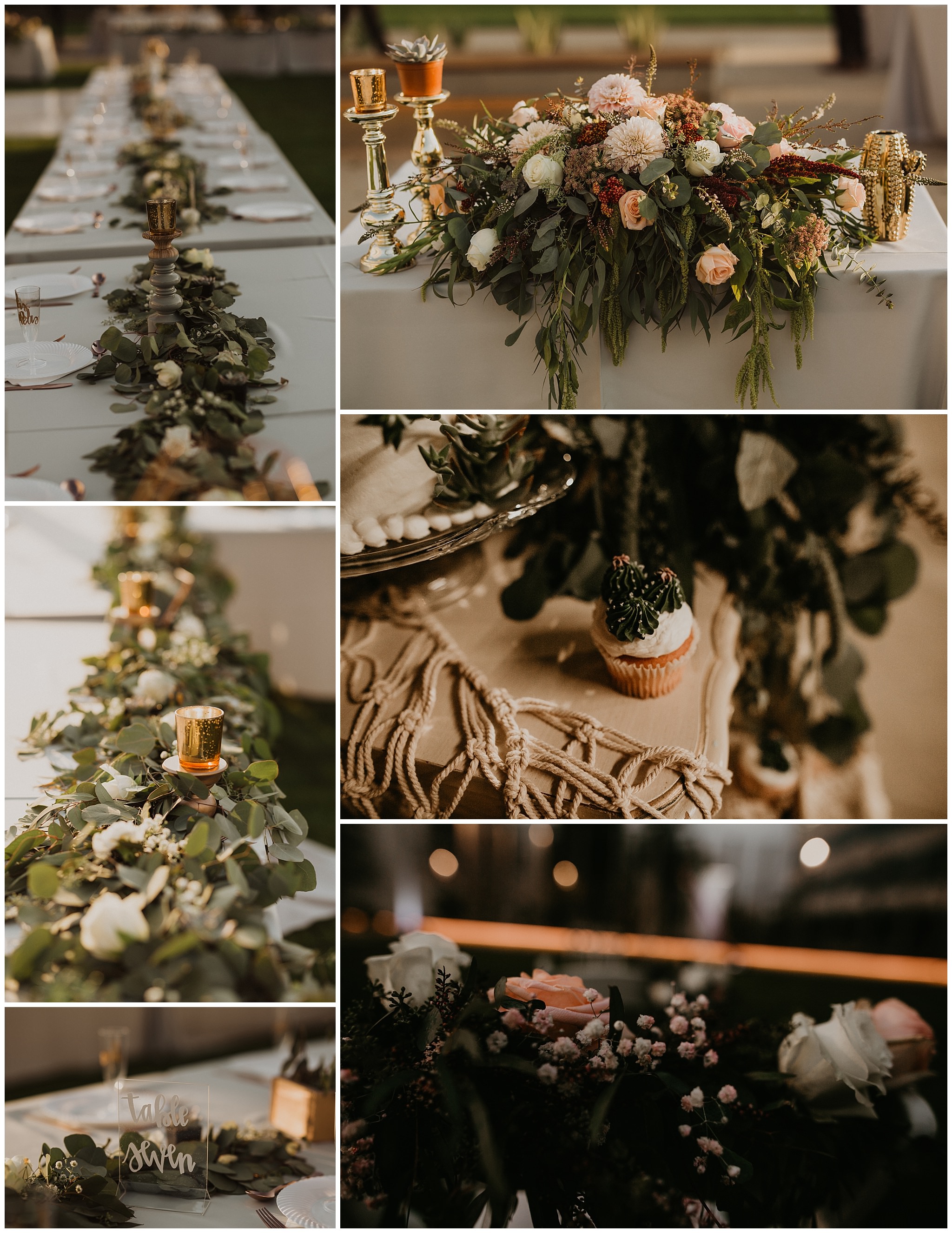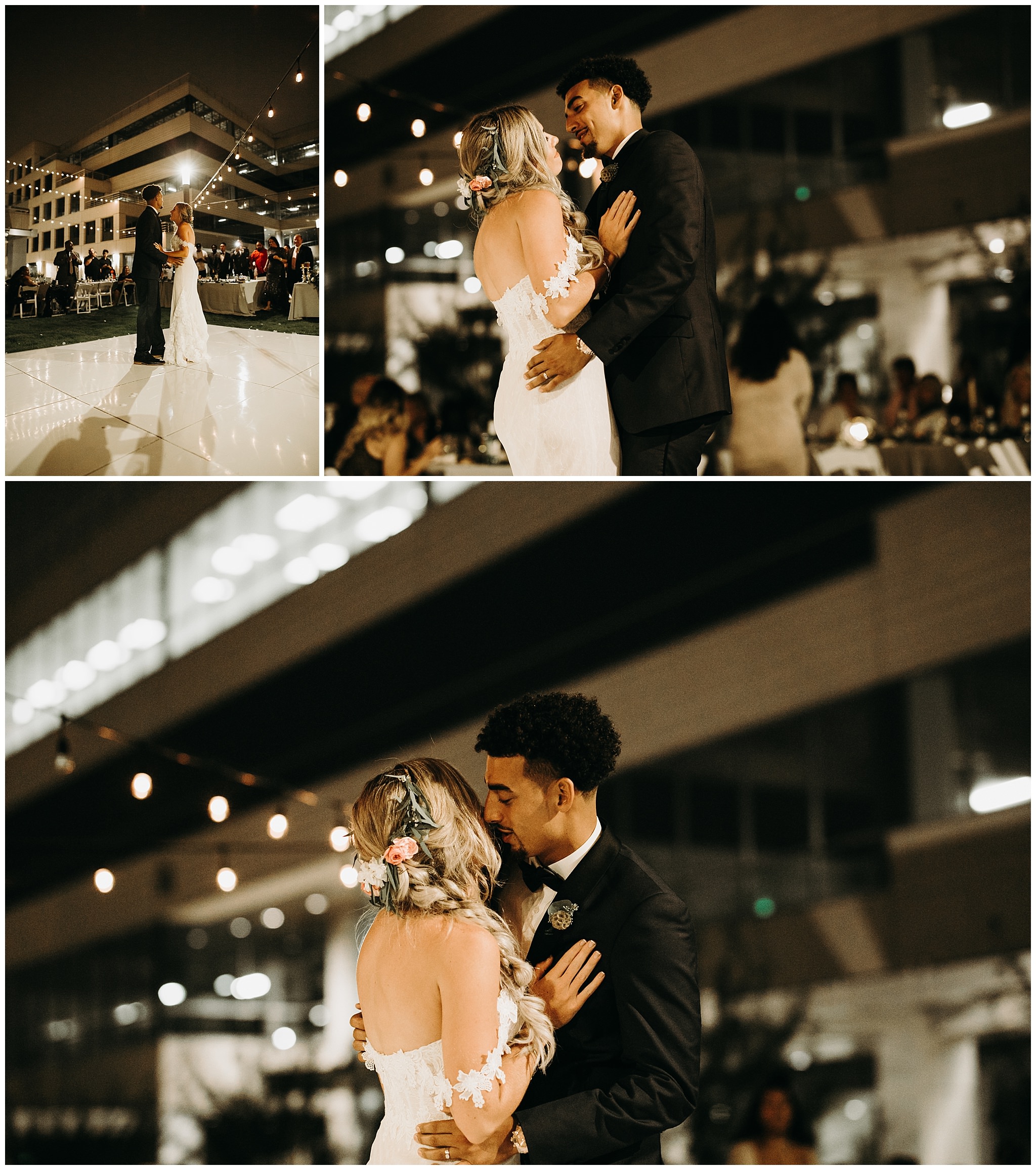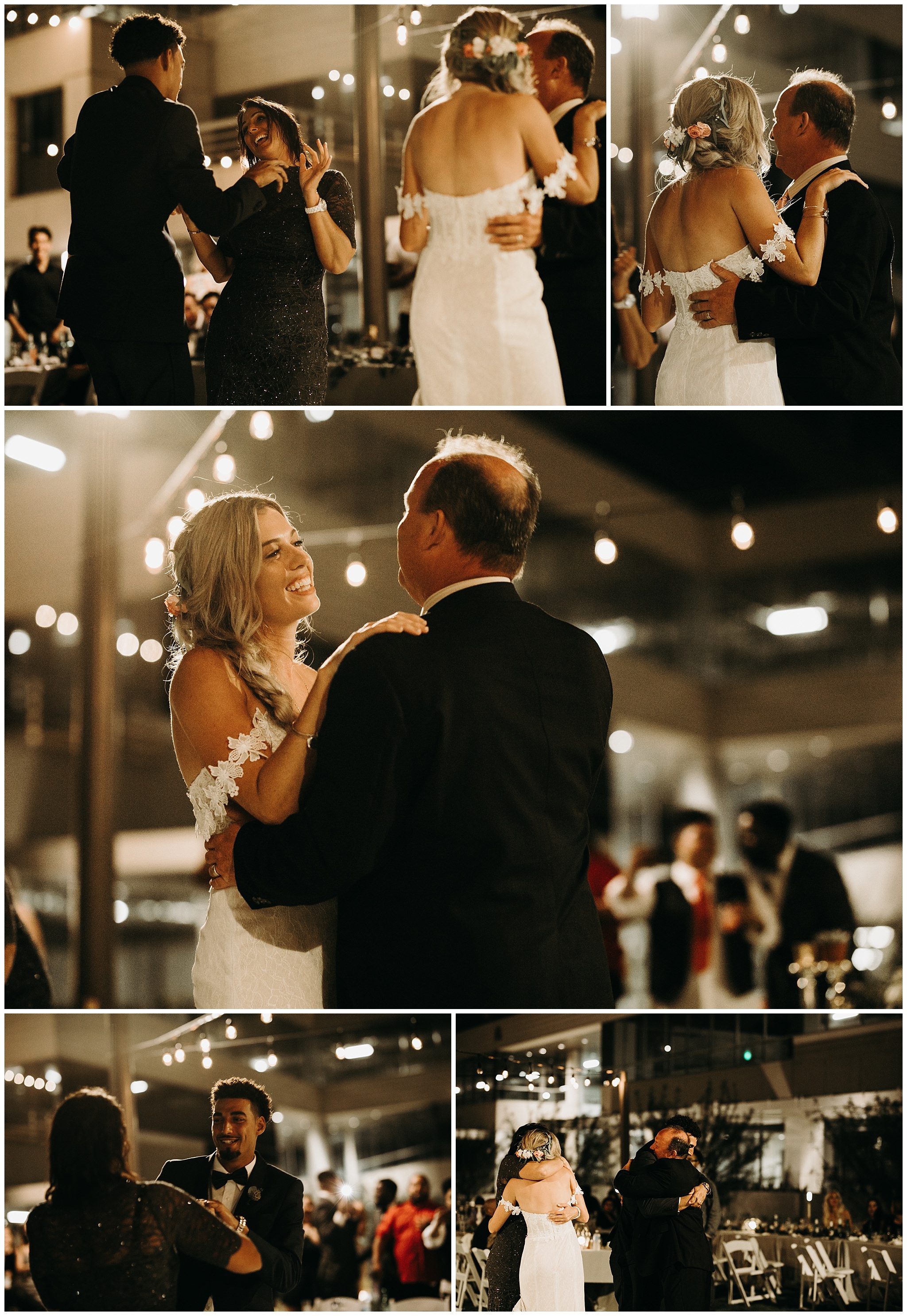 I know it may seem like I only shoot adventure elopements but I actually love documenting wedding days of all kinds! If you're planning on an Oahu wedding, say hello! I'd love to capture it for you.
Special thanks to Melissa Rey for letting me capture this pretty day.